3Dprinted Zeeuwse Paeremes-Horse knife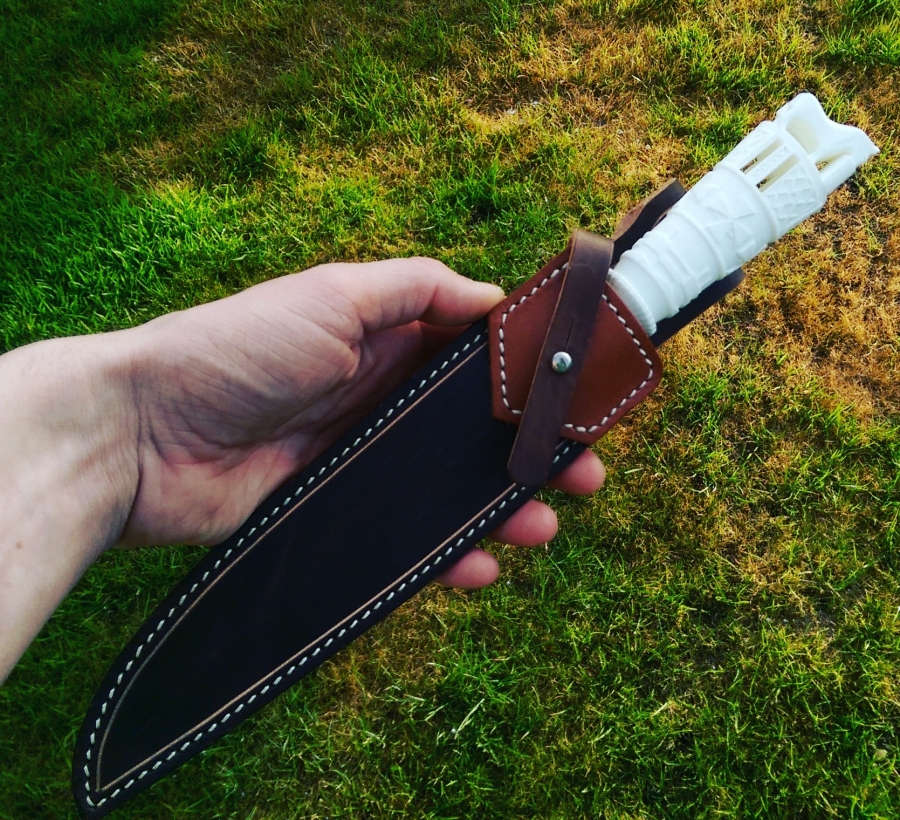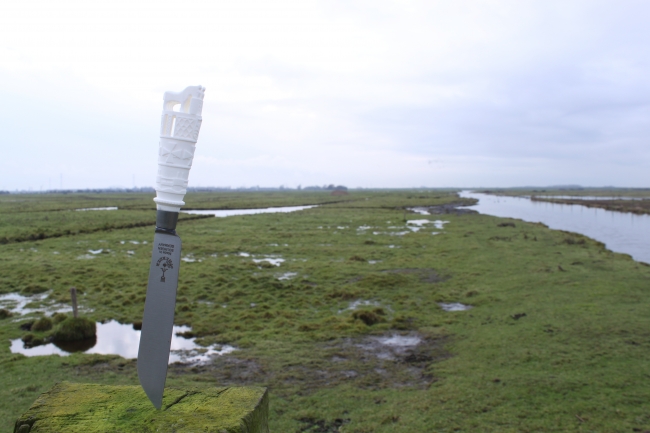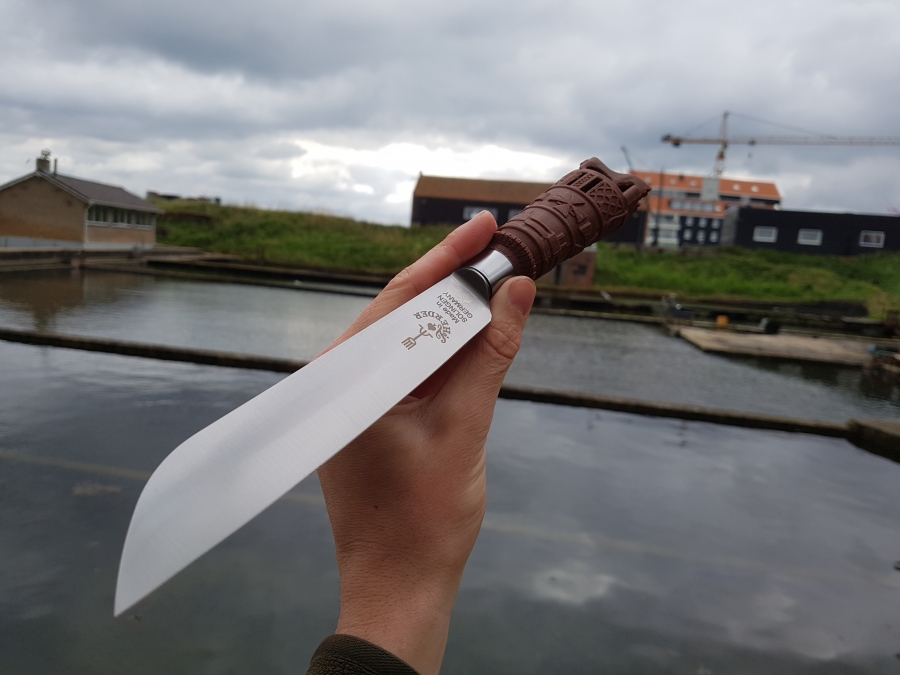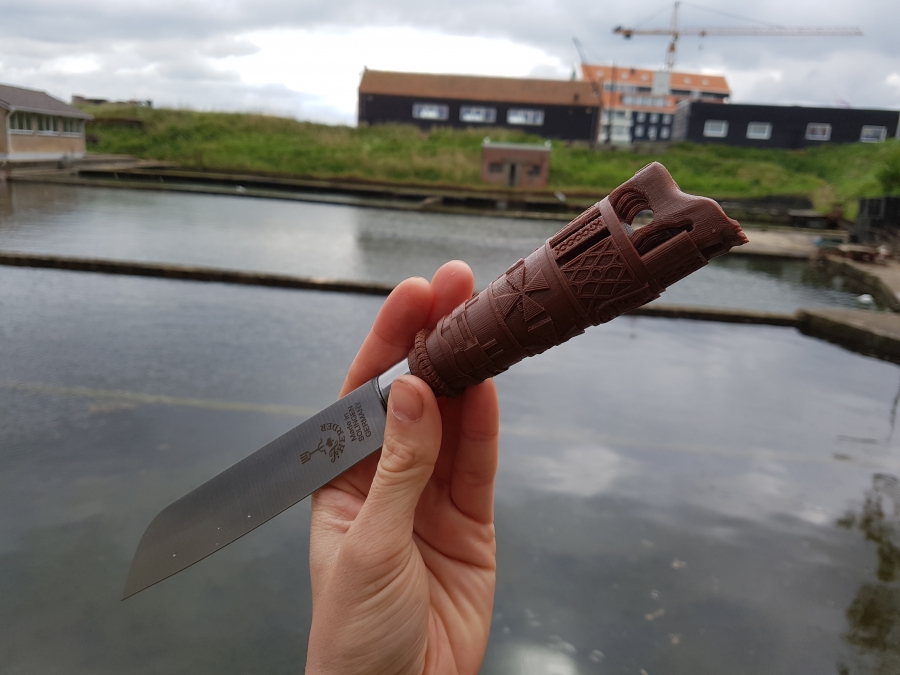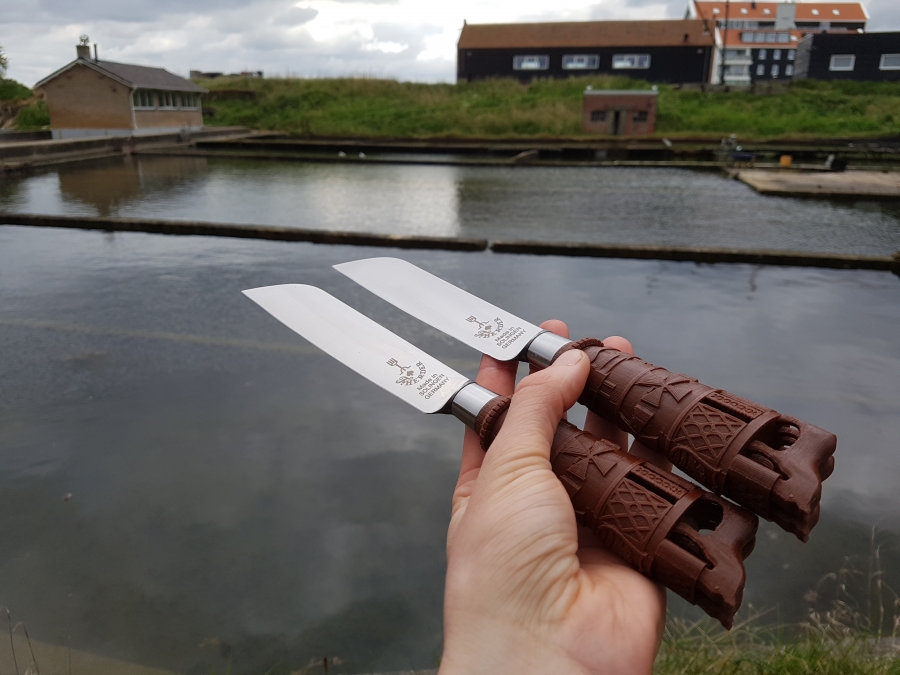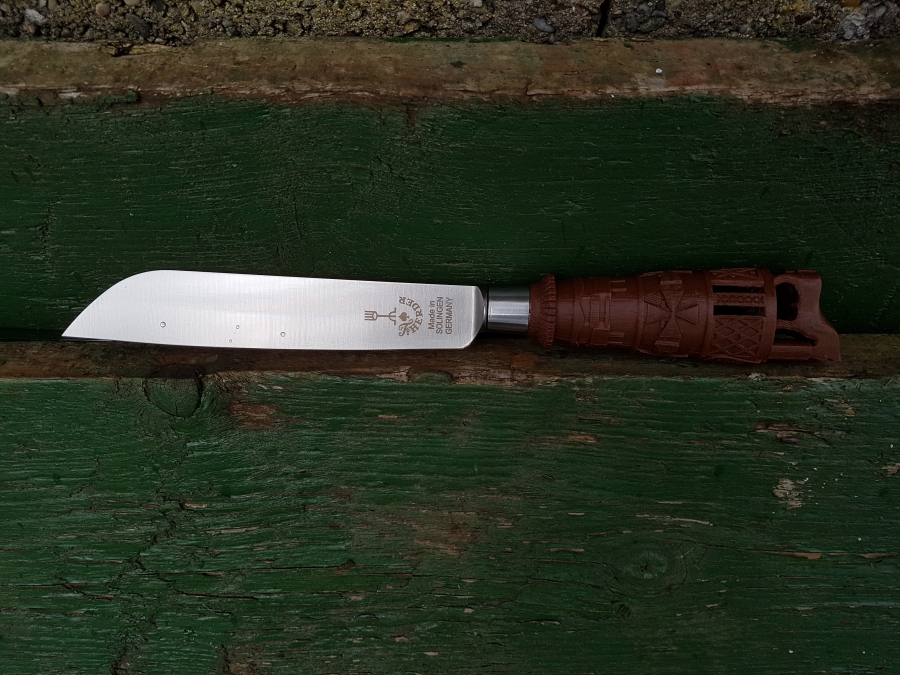 The Dutch province I live in, Zeeland, is most famous for its battle against the water. The sea gives and the sea takes. Many cities have disappeared because of floods and storms. The engravings on the handle symbolise the Dutch battle against water. The knife model is a traditional local farmers knife.
This ''Horse knife'' was a highly decorated knife with a handle from carved wood. Farmers used it for working on the land, but also for going to church on Sundays. Therefore engravings depict scenes from the bible as well as scenes from agricultural life. It was the 19th century EDC. Later these knives became obsolete, and the skill of carving them by hand has become almost lost. Only a few people still master the craft and these historical knives are commercially not available.
This is where my design comes in: It's a modern take on this traditional horse knife. The engravings depict windmills and our modern water barriers. The handle is 3Dprinted and glued on Solingen carbon steel blade. It is very sharp, but not corrosion resistant and therefore not recommended for kitchen use. The knife comes with a display standard or a leather sheath(costs 45 euro more + longer delivery time).
Available colors are white and brown. The delivery time is within 10 days. Orders can be placed by filling in the contact form below.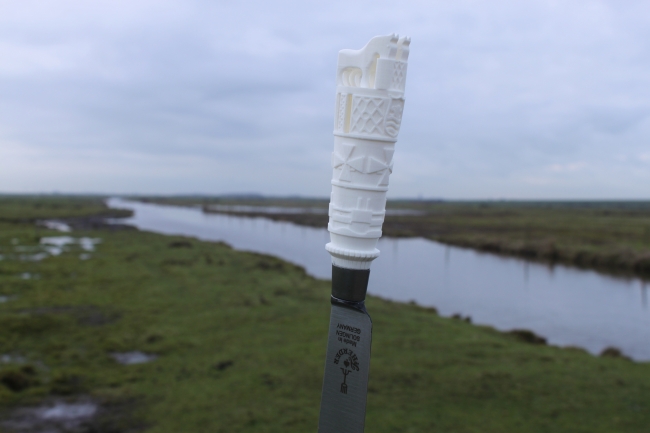 Een Zeeuws mes, boerenzakmes of paeremes (paardenmes) is een attribuut dat door mannen werd gedragen die in bepaalde Zeeuwse klederdrachten waren gekleed.
Nu gemaakt met een 3Dprinter met afbeeldingen van molens en de stormvloedkering. Met het Zeeuwse wapen en twee trekpaarden. Een unieke mix van oud en nieuw! Nu verkrijgbaar voor €65 exclusief schede. Ook in de kleuren wit of bruin. Op verzoek kan er ook een leren schede bij geleverd worden. Deze kost €45 en de levertijd is 2 tot 3 weken.
Order a Paeremes / Horse knife