LineageBarrier Tactical Knife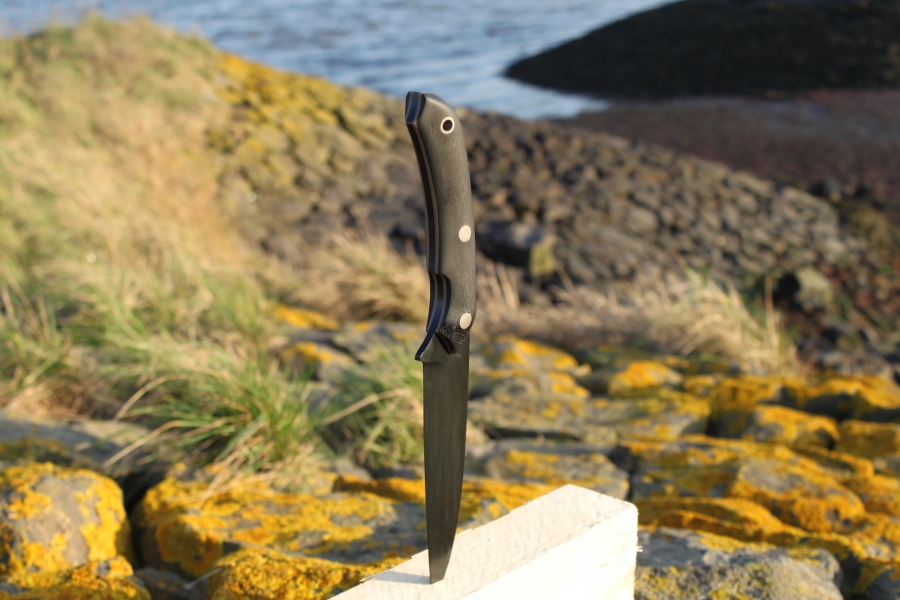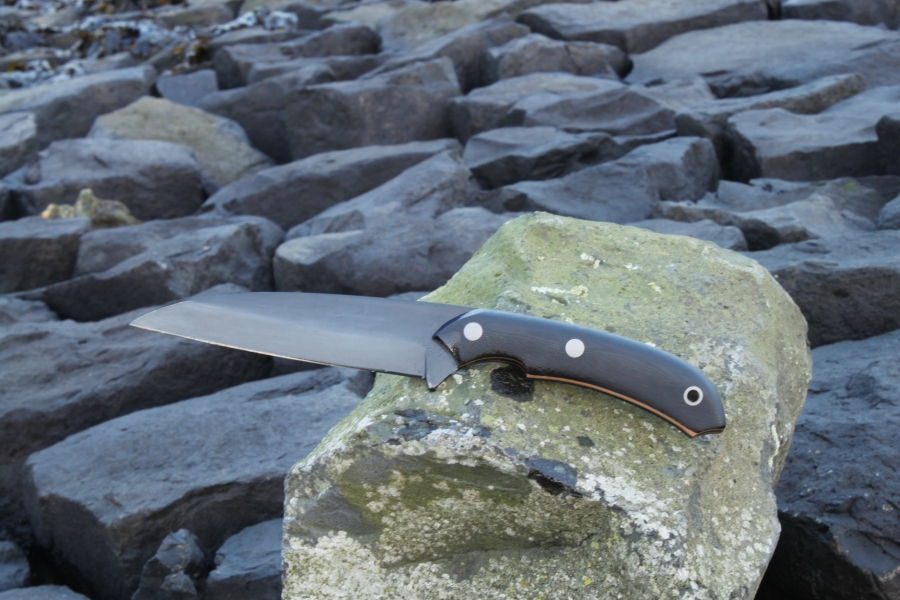 Limited edition of 5 pieces, only 4 pieces left.
A tactical knife with an ideal lenght. Long enough for wood working tasks, but small enough for the more precise cutting tasks. With the long ergonomic Lineage hand for good grip. With sandblasted G10 handles and with a Gun blue coated O1 tool steel blade.
Specs:
Overall length: 260 mm / 10.3 inch
Length cutting edge : 130 mm / 5.1 inch
Handles: G10 in the colours White Orange, White Blue and All Black
Steel: O1
The price of a knife with the survival sheath( contains the pouch plus a firesteel, oil can and leather strop ) = €270
The price of a knife with a normal kydex sheath is €245
You can order by filling in this form:
Order LineageBarrier