Emergo Designs Oyster Knife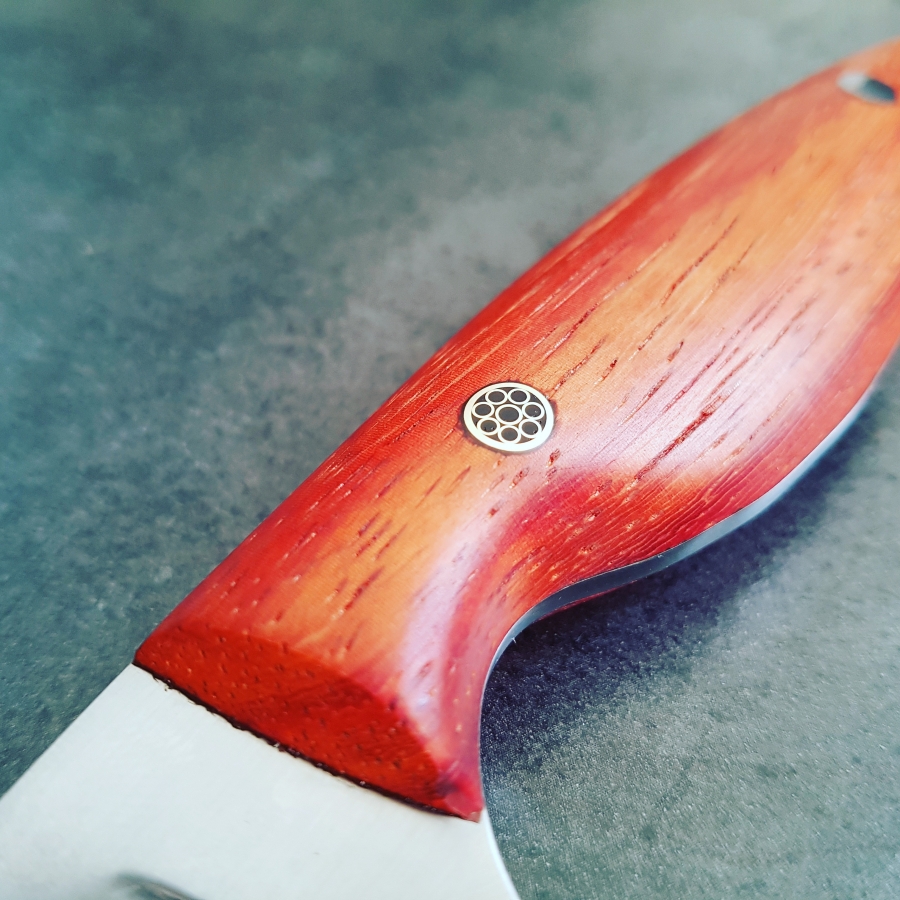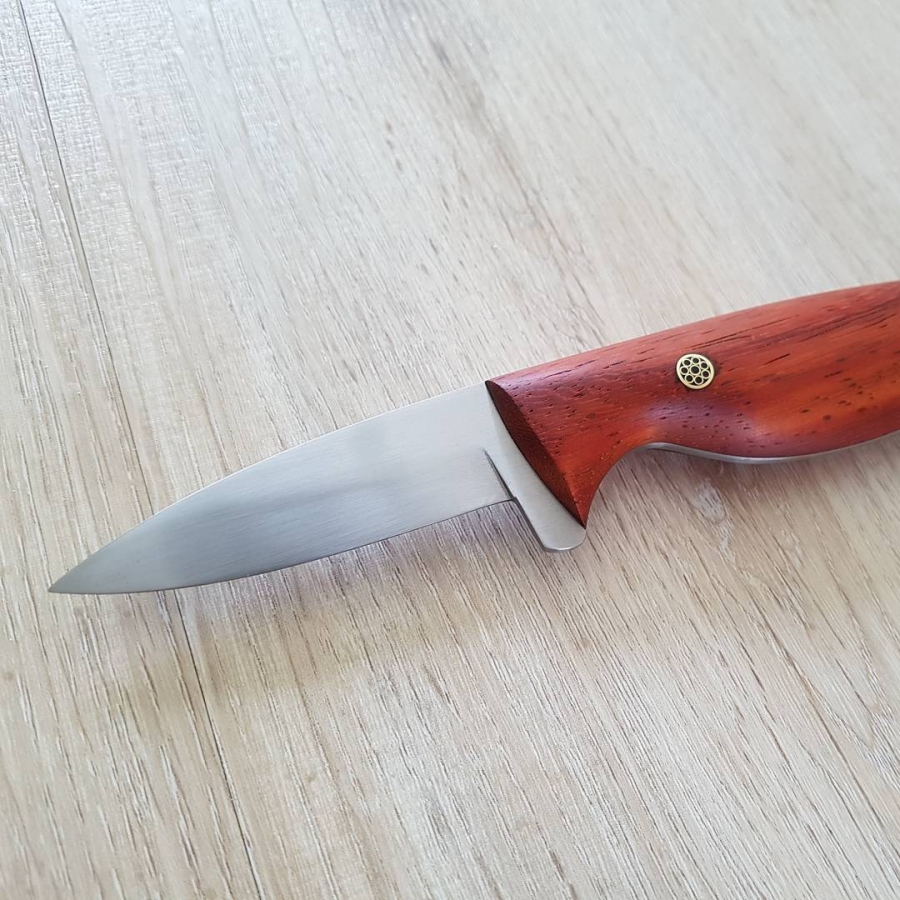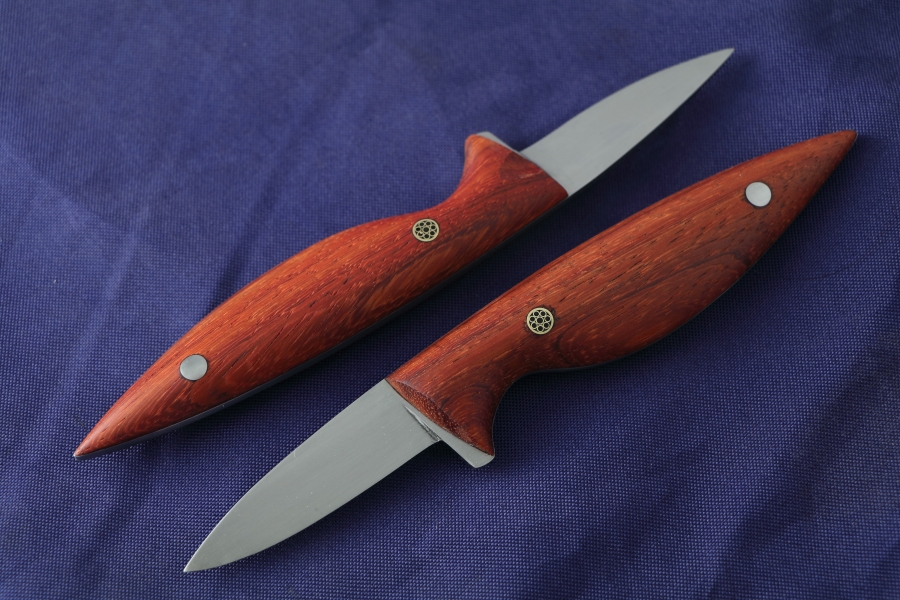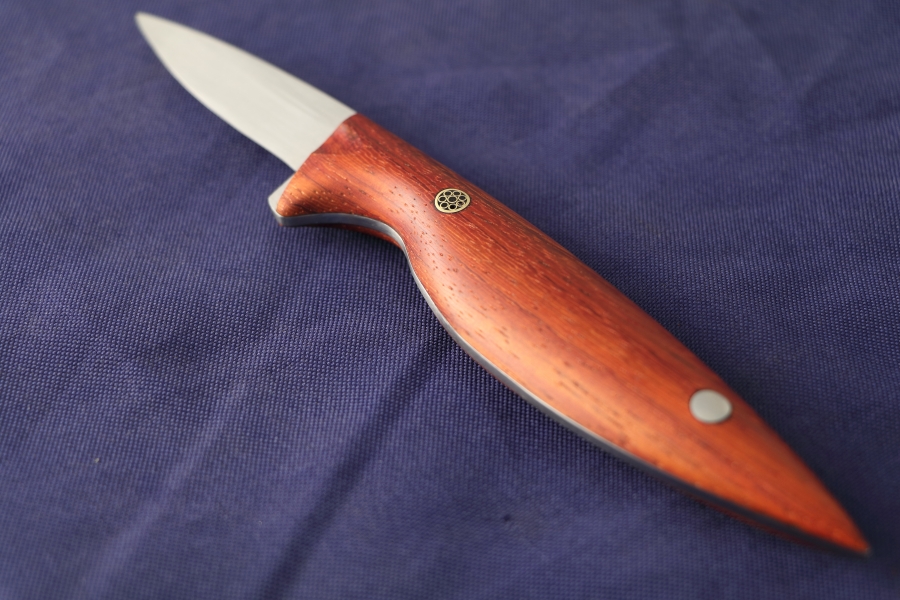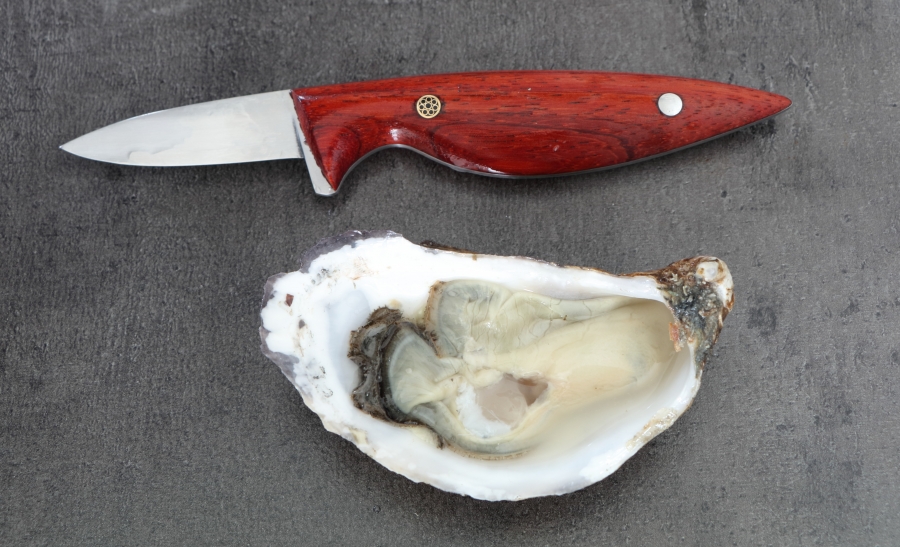 Meet my limited edition ''Emergo Designs oyster knife''. A handmade knife out of RWL34 stainless steel and Padauk wood. And with a mosaic handle pin that symbolises a ''Zeeuwse knoop'': a traditional local symbol of decoration. The knife is made in an old workshop, located 25 meters from the salt water where our family has grown oysters for decades.
The knife itself is very ergonomically. The large handle gives good grip and control. This allows the user to easily enter the oyster with less risk for the hand that is holding the oyster. The sharp point of the knife can only be maintained because of the RWL34 steel. This pure Swedish powder steel is state of the art and very corrosion resistant.
The shape of the knife is a real piece of DutchDesign. Sharp lines, high tech steels and beautiful wood. This oyster knife might be the world's most exclusive oyster knife. It is a limited edition of 50 pieces and comes with a wooden box and certificates. The price is €275 and I'm able to ship worldwide(free shipping!)
Please order via www.madeforoysters.com
You can order by filling in this form:
Order Oyster knife