Jacomina Damasteel oyster knife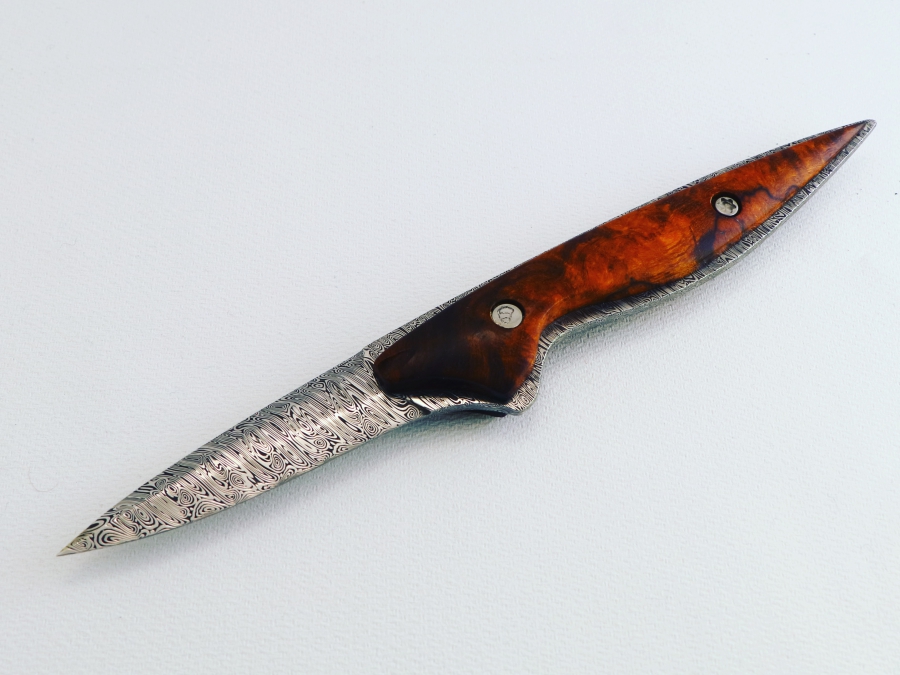 Meet the very special edition Damasteel Oyster knife. A unique blend between unique materials and Dutch Design. The "Jacomina" model is named after my grandmother and one of our families fishing vessels. My families oyster heritage and my knowledge as a maker have been combined to make this special oyster knife. Maybe the most exclusive oyster knife in the world?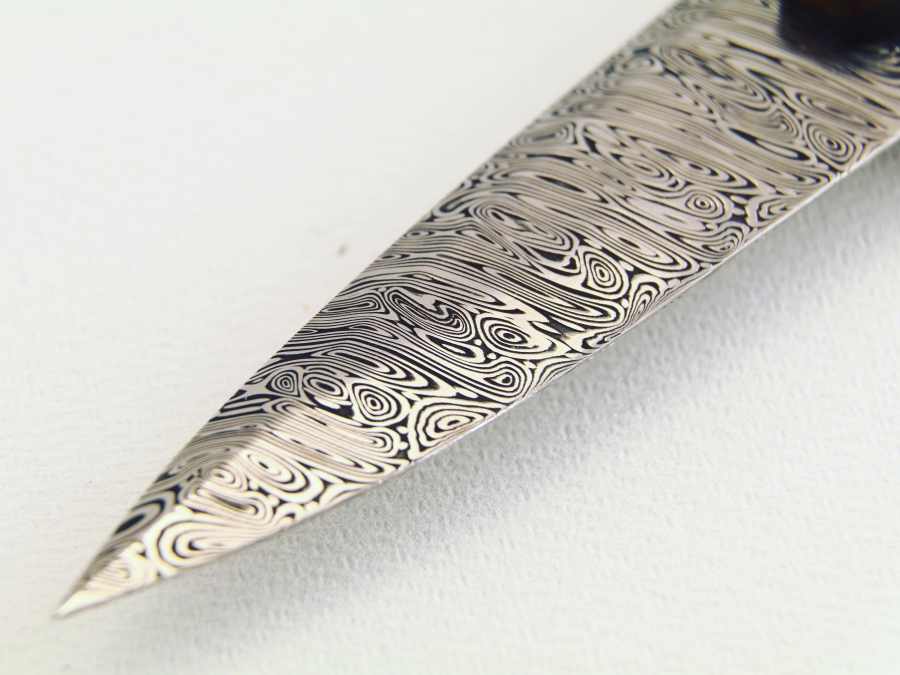 The blade itself is made from Damasteel damascus steel. This stainless steel consist of 2 material that have been forged together. The smith hammers and twists the steel, making an organic pattern in the steel. This is later revealed by etching the knife. One steel will colour darker, the other steel wil keep it's silver colour.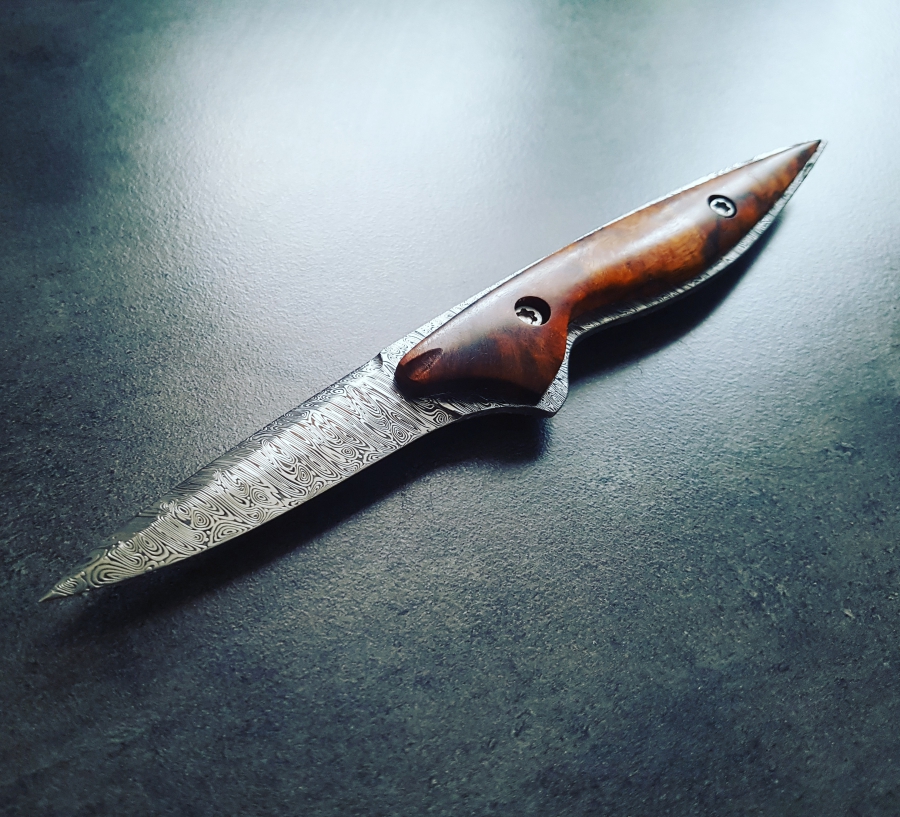 The wood of the handle is gorgeous Californian burl wood. It's shaped, sanded, polished and oiled to make a beautiful addition to the blade. The shape is very confortable and it gives superior control for opening oysters. More control, combined with durable high quality materials, will make the oyster opening proces safer and more enjoyable.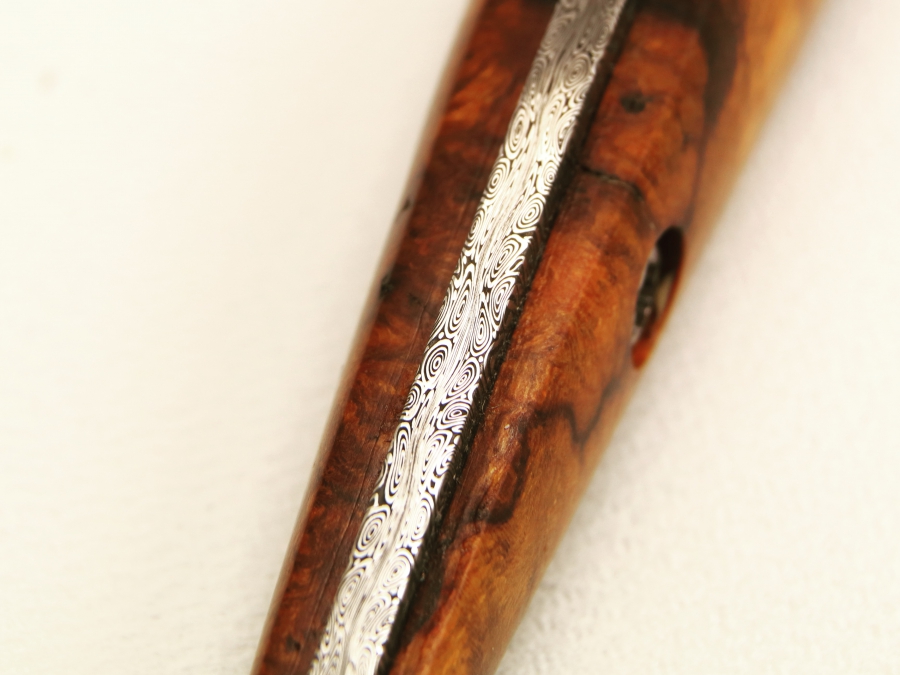 Each knife is handmade by me in my workshop in the Netherlands. Only heat treatment is outsourced to improve the quality. Every knife is numbered and comes with an attractive case.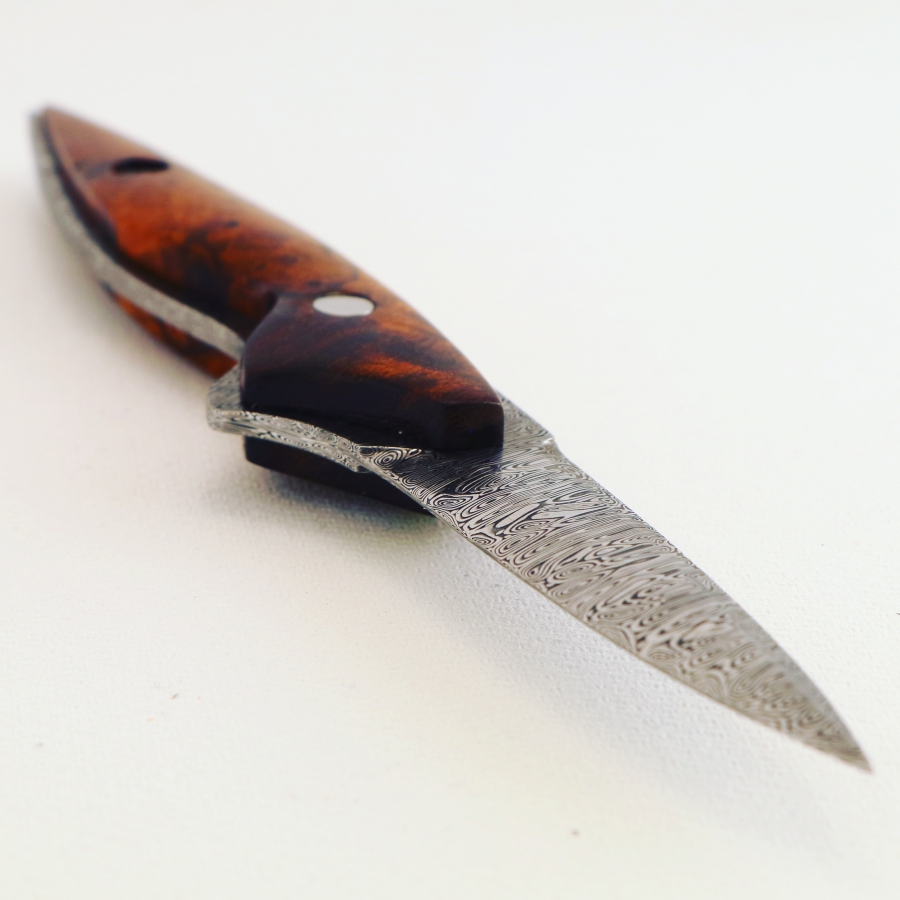 Pricing starts from €545 and custom engraving is possible. We do worldwide free shipping on all our knives!
Please order via www.madeforoysters.com
Order a Jacomina oyster knife